Closeness centrality measures how quickly an entity can access more entities in a network.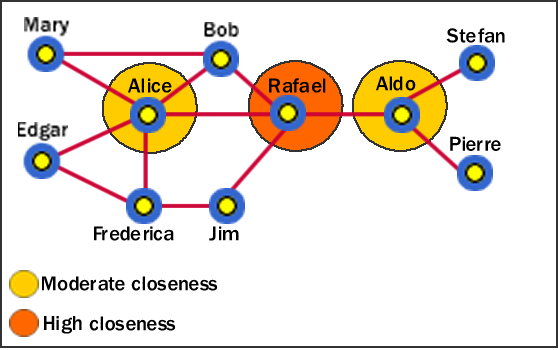 An entity with a high closeness centrality generally:
Has quick access to other entities in a network.
Has a short path to other entities.
Is close to other entities.
Has high visibility as to what is happening in the network.
As with the betweenness example, Rafael has the highest closeness centrality because he can reach more entities through shorter paths. As such, Rafael's placement allows him to connect to entities in his own clique, and to entities that span cliques.
Note: If the network contains any entities that are un-linked (i.e. not linked to any other entities), the Closeness value for all entities in the network is 0. This is due to formulas and algorithms established in Social Network Analysis.