Sentinel Visualizer lets you load information about your people in advance so you can anticipate infection pathways. It stores the places your people spend most of their time and the people around them. This lets you quickly focus your response on the most likely people, including asymptomatic carriers, and around people who are infected. For instance, you may have data on:
School, Teachers, Staff, Classrooms, Students, Courses, Schedules and Locations
Family members: Siblings, Parents, Spouses, Children, At-Risk people in a home
Unrelated people living together: Dormitory, Barracks, Roommates, Housemates, Floor-mates, etc.
Organizations: Clubs, Fraternities, Sororities, Sports Teams, Gym Memberships
Employees, Work Location, Coworkers, Supervisors, Home
Mass transit bus and train lines, other transportation carriers
Sentinel Visualizer displays these relationships in a link chart so you can see the complex relationships in your community and the social bubbles among them.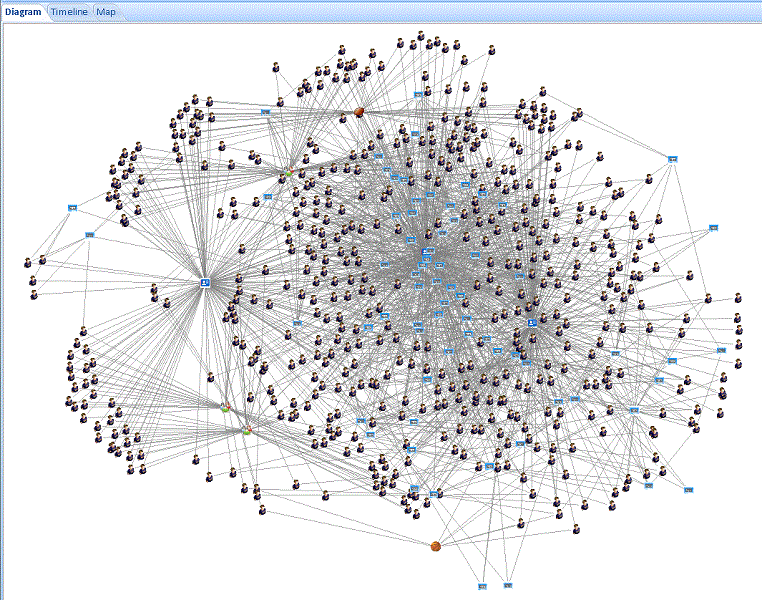 When infected people are reported, you can tag them to investigate if they share common relationships. This can identify sources of outbreaks so you can quickly isolate them before they infect your larger community.

Critical for:
Community Leaders
Employers
Healthcare and Medical Providers
Religious Organizations
School Administrators
Sports Teams