ArcGIS from ESRI is an industry standard geospatial platform for working with maps and geographic information. Geospatial imagery from ArcGIS is exposed through APIs that Sentinel Visualizer can consume.
Easily integrate Sentinel Visualizer data with your ArcGIS server..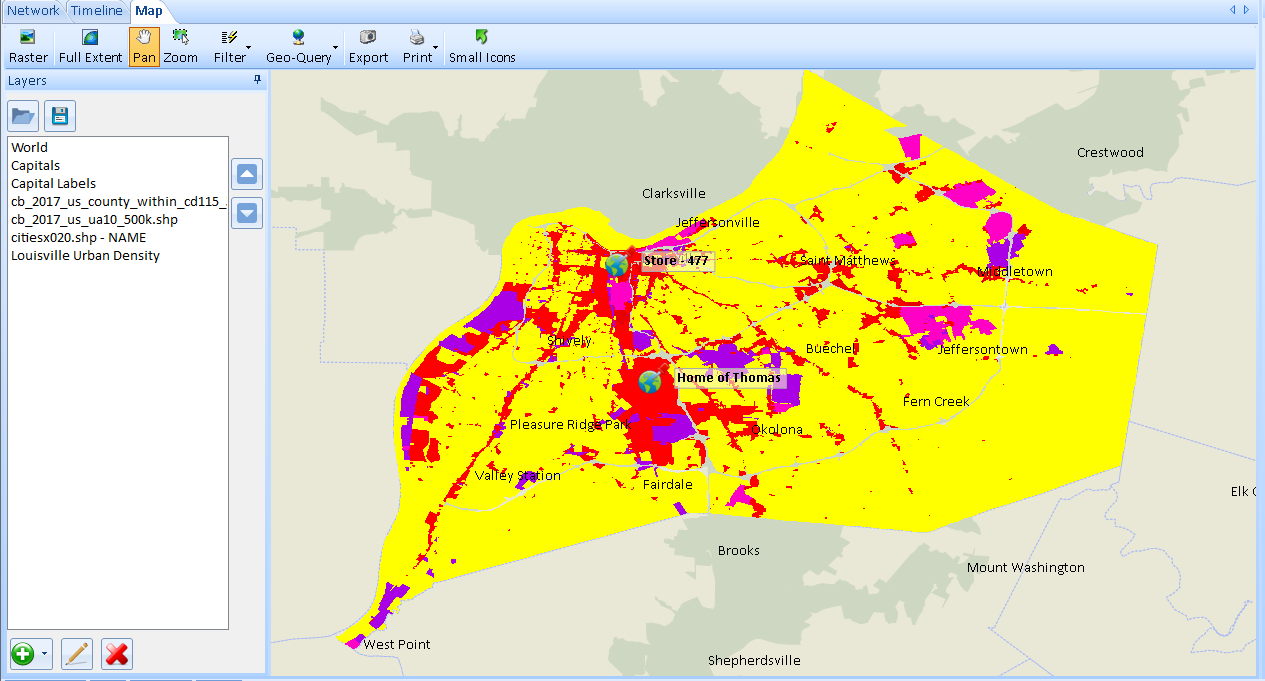 Store locations with population density and labels retrieved from an ArcGIS Server. Additional Shapefiles are display towns, urban areas, and county borders.