Get Links adds entities and relationships to the diagram for the selected entities. When new entities are added to the diagram, they are added with links to all other entities on the diagram. You can specify the number of degrees from the menu or specify the number for the new Custom Degrees feature.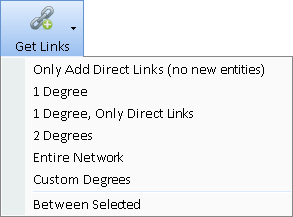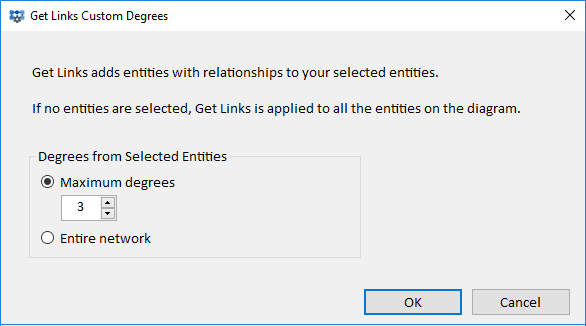 From One Entity to Its Entire Network
This new option gets all the entities linked to your selected entity or entities. This adds all the entities in the network without guessing how many degrees it has.
Start with One Entity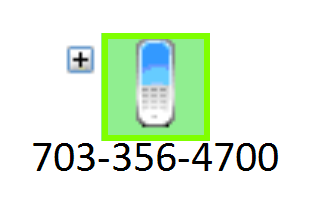 Get Links One Degree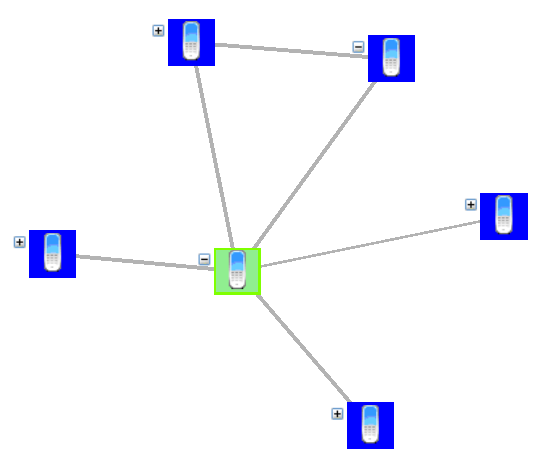 Includes links between links
Get Links Two Degrees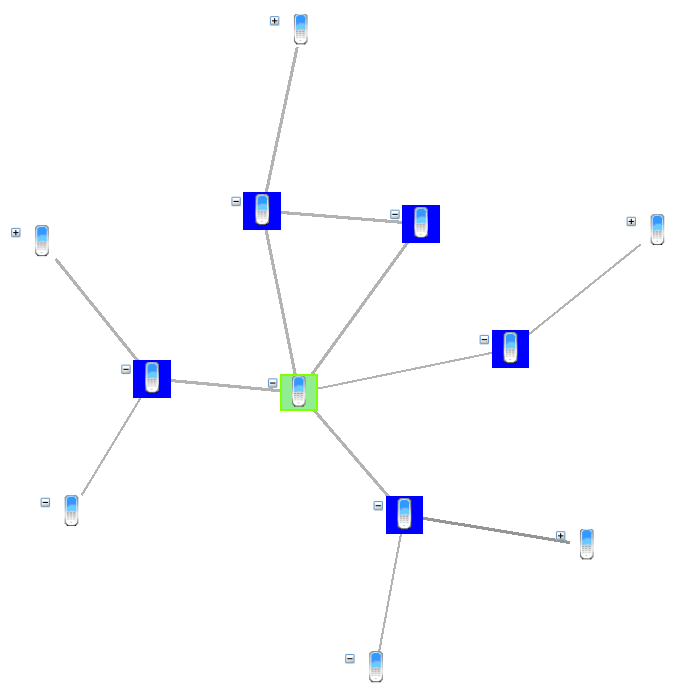 Get Links Entire Network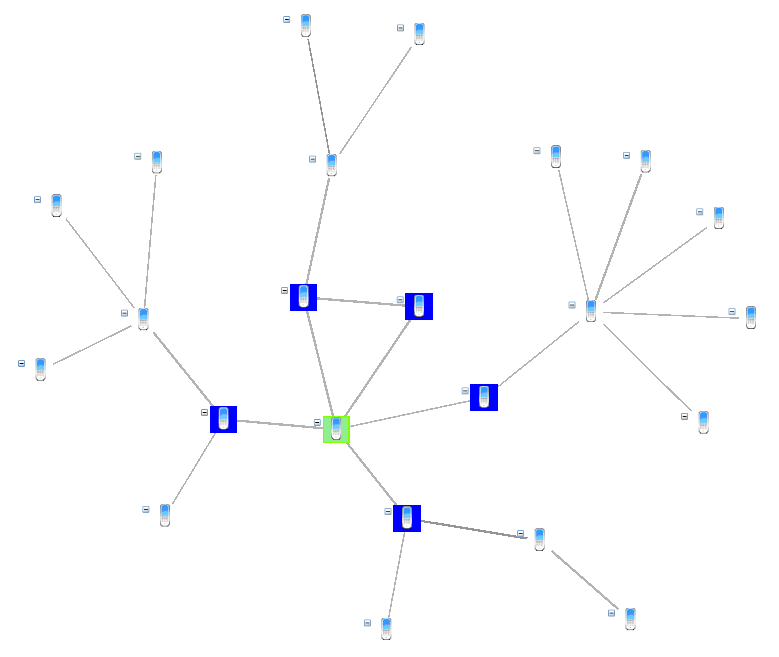 Between Selected
This new and extremely powerful feature adds the fewest entities among your selected entities to find the smallest network among them.
For example, for Contact Tracing, three students tested positive. Between Selected quickly finds the shortest path between them.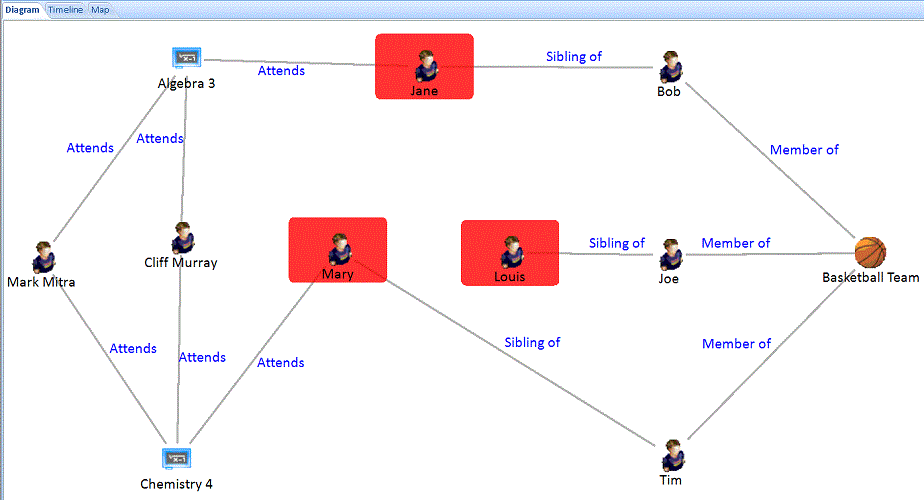 The infected all have siblings on the Basketball Team! Get them tested!
Combined with Data Refinement
Data Refinement lets you filter the type of Entities and Relationships on your diagram.
If you have data refinement turned on, Get Links now respects those settings and only retrieves the entities and relationships that pass those filters. Easily focus on the data you want without retrieving the data you want to exclude.