Users with permission to connect to a Sentinel Visualizer database can use Sentinel Visualizer Reader to open and view saved diagrams which are not flagged as Private by the author.
To open a database, launch Sentinel Visualizer Reader and click [Open Database].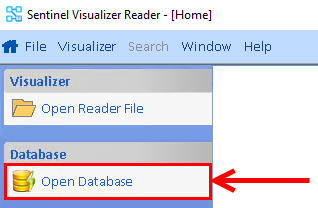 Select from the list of previously opened databases or click [Add Database] to add a new one.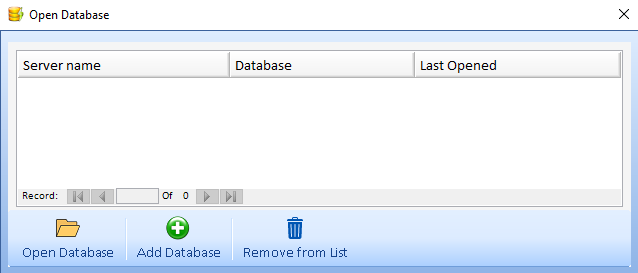 Type in the [Server Name] and click [List Databases]. Once the database names load, select the database and click [OK].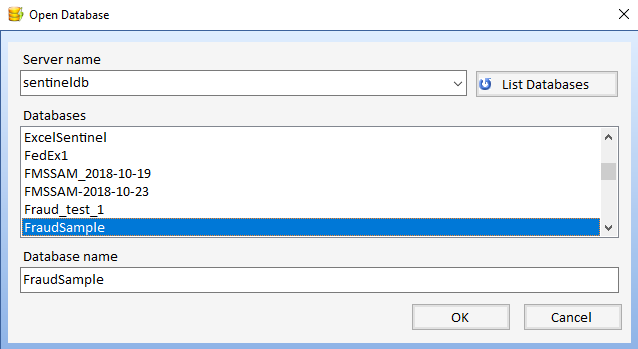 ---
Database Login
Login in with the Windows Authentication or the SQL Server Authentication credentials given by the Licensed Sentinel Visualizer user.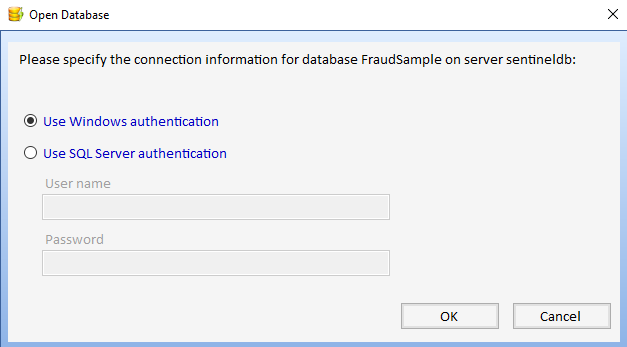 Windows Authentication Login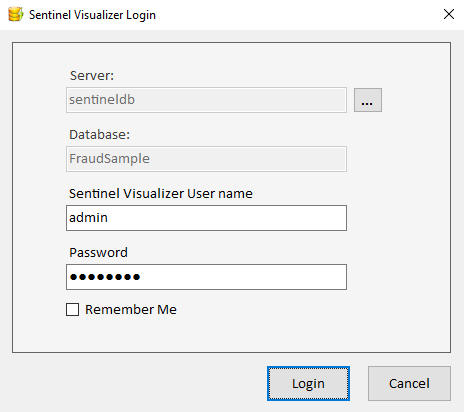 SQL Server Authentication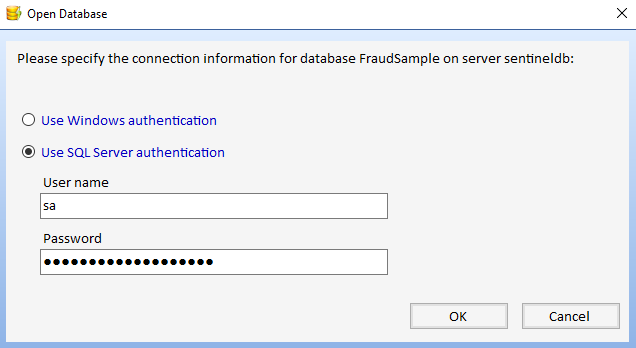 Once you open a database, choose [New Visualizer] to open the Visualizer Window, then click [Open] to select a saved diagram.