Temporal Time Ranges
Sentinel Visualizer provides a powerful Time Range interface that hides or shows data based on a time slider control. Temporal Analysis makes it easy to see how networks form, change, and interact with each other over time. This capability allows you to spot patterns and predict actions and behaviors. The Time Range interface supports ranges down to the second level, and includes the ability to visually define time spans and ranges.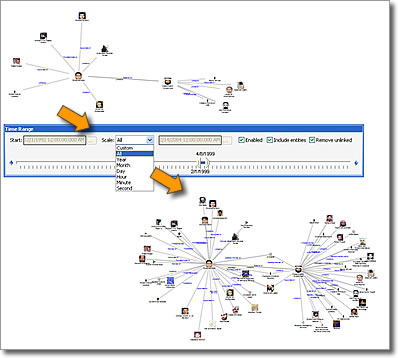 Timelines
Additionally, you can use the Timeline View to quickly see relationships in a linear time format.